Ladies and Gentlemen,
this year's Warsaw Autumn will submerge in space and time. In sounds, signs, and symbols. It will allow you to experience their complexity, diversity, ambiguity, and polyphony.

Thrown into deep water, we apparently not only lose weight but become lost. Then, however, we are given deep, intense feeling, real as touch. Immersed in space, we experience it as circles in the water: from inner hearing, corporality, passing through rooms filled with sounds, up to perceiving sounds of the city on the streets. The world resounds in multiple places at once. Immersion in time creates a continuous "now." We hear echoes of public life, piles of information, history with its pivotal moments and formative social events.

This year's Warsaw Autumn features concerts, opera and paraoperatic forms, musical shows, installations, performances, actions in public space, meetings with artists, composer workshops, and features of our Festival Internet Radio. We present over 60 composers and authors, with special presences by Elżbieta Sikora, Ash Fure, and Krzysztof Knittel; 31 first performances and premieres, including 18 works commissioned by Warsaw Autumn and featured in the Festival's three threads: apart from the main one, also Warsaw Autumn Hits the Club and Little Warsaw Autumn, as well as fringe events. Below is a summary of the Festival's highlights. We look forward to festival meetings with you, especially since they will be taking place physically and not just online. The periscope of Warsaw Autumn's submarine is lowered, and we immerse in music and sounds for a good nine days.

See you there!

Jerzy Kornowicz
Director of the Festival
---
ABSORPTION. During the opening concert by the Polish National Radio Symphony Orchestra directed by Vincent Kozlovsky and the final concert featuring the Warsaw Philharmonic Choir and Orchestra under Robertas Šervenikas, our listeners will be surrounded by sounds coming not only from the stage but also different parts of the audience. This is not merely an acoustic device, but one that shall bring the above-mentioned "deep feeling" and absorption into music.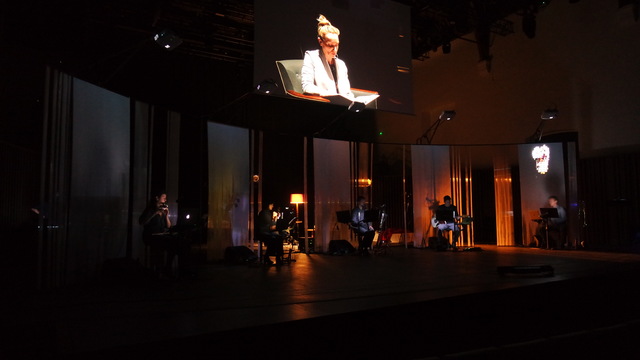 LASTING HISTORY. Immersion in time, history, the position of the individual versus the oppressive political and cultural situation is the background of Pierre Jodlowski's opera Alan–T. The work reminisces on the fate of Polish cryptologists who broke the German Enigma code before World War II. The opera's central character is the English mathematical genius Alan Turing, who coordinated the team working on the British copy of Enigma. The opera shall be presented by the Nadar Ensemble and soloists. The work is a coproduction of Warsaw Autumn and IRCAM – Centre Pompidou, SWR Classic – Donaueschinger Musiktage with De Bijloke Music Centre, and was commissioned by Compagnie éOle, IRCAM – Centre Pompidou, and the Philharmonie de Paris. Organised in collaboration with the Adam Mickiewicz Institute.

COMMON DESTINY. History and memory are the threads of Voices, a work by Krzysztof Knittel to poems by Jan Polkowski which refer to the Gdańsk revolts of December 1970. Polish destinies according to Cyprian Kamil Norwid, on the other hand, are the perspective of Elżbieta Sikora's new electroacoustic work, Norwid'Ellipse, which is close to radio forms. The sound substance of the electroacoustic interludes in Marek Chołoniewski's Inherence is made up of echoes and moods of social life. These three works together compose an event referring to social and cultural signs and experience relevant to the state of our social identity. Krzysztof Knittel's work shall feature actors, the Chain Ensemble, and the Warsaw Philharmonic Choir coached by Bartosz Michałowski, the whole directed by Andrzej Bauer.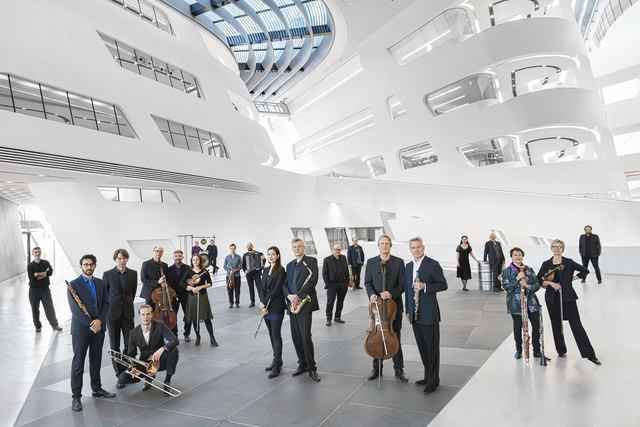 LITERARY ENTANGLEMENT. In the compositions of Aleksander Nowak and Mikołaj Laskowski, real time blends with literary time from the writings of Stanisław Lem. These Polish composers' works are the fruit of the cooperation between the Adam Mickiewicz Institute and the Klangforum Wien ensemble. The programme also features pieces by Cezary Duchnowski, Lars Petter Hagen, and Olga Neuwirth. Literary contexts are also to be found in The Bunker. Fake opera by Wojciech Błażejczyk, referring to the writings of Franz Kafka but also to today's hate speech and manipulated information in the public space. is show is directed by Waldemar Raźniak an performed by soloists and the Hashtag Ensemble under Lilianna Krych.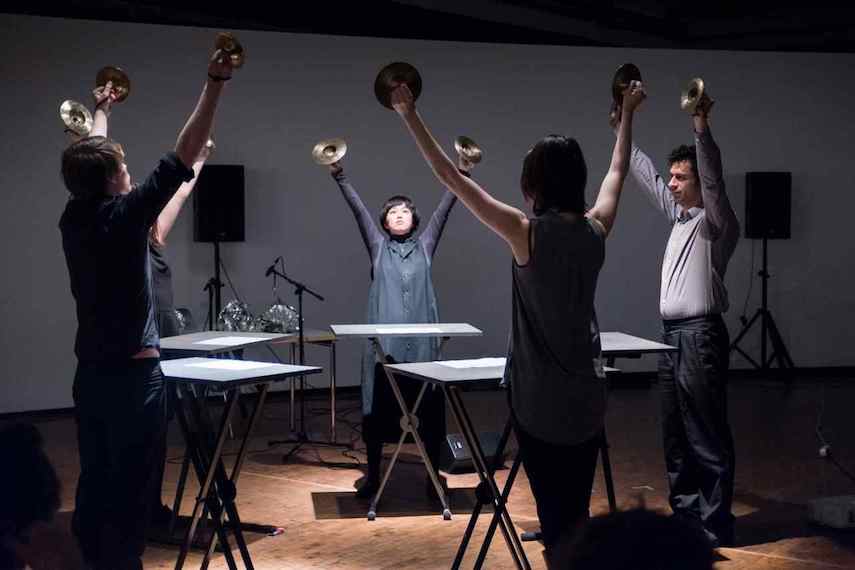 SOUND OBJECTS AND STATES. At this year's Warsaw Autumn, we showcase non-narrative and objectual forms, encouraging you to stay amongst sounds rather than follow their course. This is notably the case of the hand werk ensemble concert, which enriches its sonority with phonic objects and "electronic objects" in the works of Kuba Krzewiński, Luís Antunes Pena, Sabrina Schroeder, SukJu Na, and Manos Tsangaris, presented in the Warsaw's new musical space on Rakowiecka St. An hour-long immersion in time and musical microevents is brought to you with Éliane Radigue's Transamorem – Transmortem in a spatial projection at the ATM Studio. We are thrown into time in the installation The Magic Mountain, or A Pathological Opera by Adam Dudek and Tadeusz Wielecki.

LIFE WRITING. New Forms is a continuation of Feminine Forms, a concert presented at last year's Warsaw Autumn. It is a collective composition by Dobromiła Jaskot, Katarzyna Krzewińska, Paweł Malinowski, Jacek Sotomski, Mateusz Śmigasiewicz, and Marta Śniady, directed by Hubert Sulima. We're here is a musical show directed by Katarzyna Kalwat and written by Beniamin Bukowski, featuring works by composers such as Wojtek Blecharz, Óscar Escudero, Ash Fure, Sara Glojnarić, Laure M. Hiendl and Göksu Kunak, Neo Hülcker, Rafał Ryterski, and Josh Spear. Both New Forms and We're here touch on privacy, human relationships, and their expression through music, but also social community with its diversity of life models that make up a rich and unreducible resource.

DIVERSITY. For the nineteenth time, Warsaw Autumn features the Polish–German orchestra of the European Workshop for Contemporary Music, specifically young musicians from the Chopin University of Music and Chopin University Modern Ensemble for the second year running. Their concerts include works by Morton Feldman, Matthias Krüger, Monika Szpyrka, and Nina Šenk, with soloists Klaudiusz Baran and Eva Resch, directed by Rüdiger Bohn. After a few years of effort—extended by the pandemic—we have the pleasure to host the JACK Quartet with the first performance of Aleksandra Gryka's quartet emptyloop as well as works by Clara Iannotta, Helmut Lachenmann, and Sky Macklay.

CITY. We go out into the city space for an open-air concert performance on the Przyczółek Grochowski, with a script and music by Krzysztof Knittel, as well as four soundwalks in four districts of Warsaw, authored by Krzysztof Marciniak and Joanna Zabłocka.

CLUB. We also invite to the Pardon, To Tu club for concerts of Warsaw Autumn Hits the Club, during which we shall present the aesthetic and cognitive common field of contemporary and club music.

THE YOUNGEST. Also highly recommended are the events of Little Warsaw Autumn. This Festival thread, targeted at children aged 2 to 12 (but not only), this year features music by composers also present in our main thread, in order to showcase their creative exibility and alter ego of sorts.

AND MORE. The Festival is also significantly enriched by fringe events, including the conference Warsaw Autumn Festival – Its Role and Significance for the Musical Life of the Countries on Both Sides of the Iron Curtain (and After its Fall), organised by the Institute of Art of the Polish Academy of Sciences; the jubilee concert of the grand dame of the European music scene, Doina Rotaru, organised by the Romanian Institute; No-One Show, a musical show with VR authored by Jerzy Bielski; the first performances of Puppets, a stage work written and directed by Michał Zdunik at the Komuna Warszawa Theatre; the #Electrophonia concert featuring new electronic music by students and graduates of the Chopin University of Music; a concert by the Sinfonia Varsovia String Quintet with works by Krzysztof Penderecki, Tadeusz Baird, and the world premiere of a quintet by Ignacy Zalewski; and finally, 8th Performance for Sounds, dedicated to the work of Roman Haubenstock-Ramati.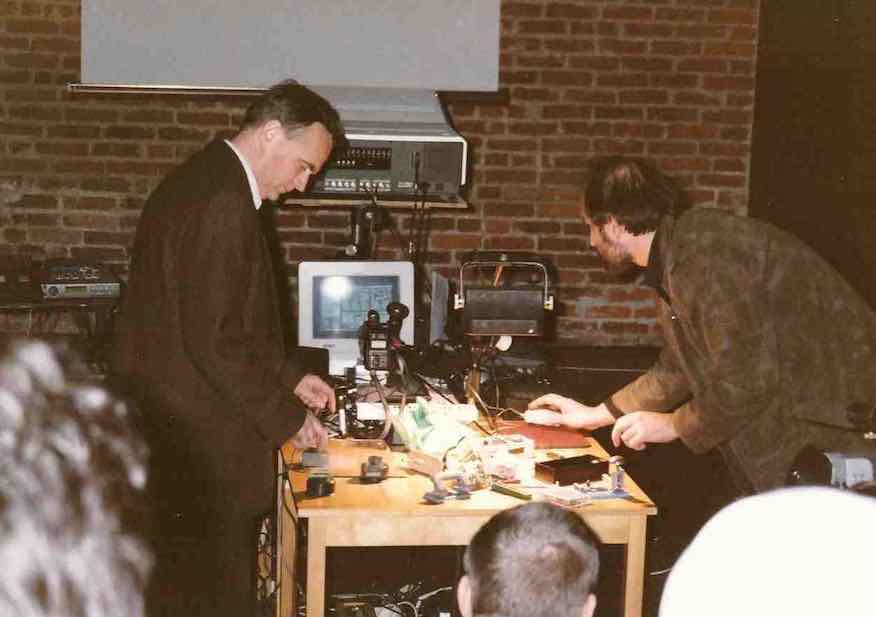 COMPOSERS. Authors and creative groups whose works will have their world (**) and Polish (*) premieres as well as Warsaw Autumn commissions (WA) include, in alphabetical order: Mark Applebaum*, Magdalena Barszcz / Maximiliano Bober / Aleksandra Chciuk / Gustaw Gliwiński / Aleksandra Kowalczyk / Kuba Krzewiński / Krzysztof Marciniak / Mikołaj Ratajczak / Izabela Smelczyńska / Aneta Stefańska / Mateusz Śmigasiewicz / Sławomir Wojciechowski – sound walks** (WA), Aleksandra Bilińska** (WA), Marek Chołoniewski** (WA), Wojtek Blecharz, Wojciech Błażejczyk** (WA), Cezary Duchnowski*, Adam Dudek / Tadeusz Wielecki** – installation, Óscar Escudero**, Morton Feldman*, Mirosław Filonik / Tadeusz Sudnik**, Ash Fure*, Sara Glojnarić**, Henryk Mikołaj Górecki, Aleksandra Gryka**, Lars Petter Hagen*, Laure M. Hiendl*, Neo Hülcker*, Clara Iannotta*, Dobromiła Jaskot / Katarzyna Krzewińska / Paweł Malinowski / Marta Śniady / Mateusz Śmigasiewicz / Jacek Sotomski – collective composition** (WA), Pierre Jodlowski** (Compagnie éOle, IRCAM–Centre Pompidou, Philharmonie de Paris), Krzysztof Knittel** (WA), Matthias Kranebitter** (WA and Wien Modern), Matthias Krüger*, Kuba Krzewiński** (WA), Helmut Lachenmann, Mikołaj Laskowski**, Sky Macklay*, Rafał Mazur, Horacy Muszyński** (WA), Olga Neuwirth**, Aleksander Nowak*, Luís Antunes Pena, Éliane Radigue*, Rafał Ryterski** (WA), Giacinto Scelsi, Sabrina Schroeder, Salvatore Sciarrino, Elżbieta Sikora** (WA), Josh Spear**, SukJu Na*, Monika Szpyrka** (WA), Nina Šenk*, Manos Tsangaris, Bartek Wąsik**, Artur Zagajewski, Agata Zubel*, Lidia Zielińska**, Wojciech Ziemowit Zych** (WA and Warsaw Philharmonic), and Wacław Zimpel.

PERFORMERS. Performers of this year's Warsaw Autumn will include the Warsaw Philharmonic Choir and Orchestra, Polish National Radio Symphony Orchestra of Katowice, Klangforum Wien, European Workshop for Contemporary Music ensemble, Nadar Ensemble, Chain Ensemble, Hashtag Ensemble, hand werk, JACK Quartet, Kwadrofonik and Feminine Forms, as well as conductors Vincent Kozlovsky, Bas Wiegers, Andrzej Bauer, Lilianna Krych, Rüdiger Bohn, Robertas Šervenikas, and soloists Klaudiusz Baran, Joanna Freszel, Marta Grzywacz, Agata Zubel, Barbara Kinga Majewska, Eva Resch, Renata Guzik, Michał Górczyński, and Bartłomiej Duś.

PLACES. We shall be present in many venues throughout Warsaw: the Warsaw Philharmonic, Fryderyk Chopin Music University, ATM Studio, Garnizon Sztuki, Komuna Warszawa Theatre, Pardon To Tu, Praga Museum, Nowy Świat Muzyki, Ujazdowski Castle Centre for Contemporary Art, State Music School Complex no. 1, Academy of Fine Arts in Warsaw, Austrian Cultural Forum, and the open-air space of the Przyczółek Grochowski, public spaces in the centre of Warsaw as well as Żoliborz, Wola, and Praga districts. Festival events are broadcast on the internet.

COOPERATION. This year's Warsaw Autumn is the fruit of cooperation with the Adam Mickiewicz Institute, Literature Institute, National Institute of Music and Dance, French Institute, Wien Modern and Donaueschinger Musiktage festivals, IRCAM, German Music Council, ULYSSES festivals network, Warsaw Philharmonic, Fryderyk Chopin Music University, Polish Radio Programme 2 and 3, Komuna Warszawa Theatre, Academy of Fine Arts in Warsaw, Royal Łazienki Museum, Ujazdowski Castle Centre for Contemporary Art, Pardon, To Tu club, and Austrian Cultural Forum.

The Festival's programme is subject to change.
Warsaw Autumn (Warszawska Jesień) is a festival with a long tradition and a true witness to music history. It is the only contemporary music festival in Poland on an international scale and with an international status. For many years, it was the only event of this kind in Central and Eastern Europe. Nonetheless, it remains a living organism: it thrives as much as Polish cultural funding and the general condition of music allow. The Festival is organised by the Polish Composers' Union. The Repertoire Committee, an independent body appointed by the Union's Board, determines the program of each edition of the festival. Warsaw Autumn is, therefore, an international and nonprofit festival of a nongovernmental association.
Warsaw Autumn was created in 1956, during the thaw that followed years of Stalinist dictatorship. Even though the government quickly abandoned the democratisation course, the Festival continued without interruption (with two exceptions) during the entire Communist era: its finances were secured by the state (up to this day, it is primarily finances from public funds). In the 1990s, Poland's new economic and social situation threatened the financial stability of Warsaw Autumn. With a new model and procedures of culture financing developed since, the subsequent editions of the Festival may now be planned in a much more predictable way.

Paradoxically, the communist era was a golden age for Warsaw Autumn. The Festival was an obvious crack on the Iron Curtain, an island of creative freedom in a sea of compulsory Socialist realism. Here, the most varied forms of artistic invention were possible. That created a sense of general freedom of expression, and the Fesrtival was seen as a form of political protest. Audience attendance reached 120 per cent; Warsaw Autumn made the headlines, and there were several hundred international guests, both from the East (for Soviet citizens, it was the only opportunity to experience new currents in music) and the West. The government tolerated this situation, presenting itself as a liberal patron of the arts. Another important goal for the authorities when allowing the Festival was to demonstrate the superiority of socialist music over the bourgeois art of capitalist countries. Of course, there was censorship, and a permanent threat of the authorisation being annulled, especially under pressure from the Soviet government, who considered avant-garde music and the entire atmosphere of Warsaw Autumn as ideological diversion. In order to pursue our artistic endeavours, it was often necessary to use a ruse.

"This edition of the Festival," Krzysztof Baculewski wrote about the 16th Warsaw Autumn in 1972 in a timeline published for the Festival's 50th edition, "again verges on the political. The Ministry of Culture and the Arts orders for the work of Edison Denisov to be deleted from the programme, as the composer is not well seen in the Soviet Union. As we know, such orders could not be discussed, so 'in exchange,' we got the Piano Concerto of the Soviet Composers' Union secretary general for life and member of the Supreme Soviet, Tikhon Khrennikov, with the composer as soloist. This concert is partly boycotted by the Warsaw public; the younger audience, especially youngsters and students, do attend to have a laugh. As a sign of protest, the Warsaw Autumn Repertoire Committee withdraws its members' names from the programme book. And Denisov's work would be played soon anyway—but this time, he appears under the maiden name of his wife, Gala Varvarin…"

Regardless of the independent image that continued to attract audiences, music in the 1960s and 1970s abounded in new and exciting events, rousing the interest of the general public. After years of isolation from the new musical currents and phenomena in Western Europe following World War II and Stalinist isolationist politics, Poles were now decided to make up for lost time, learning the works of Schoenberg, Berg, Webern, Varèse, and even Bartók or Stravinsky through the festival. Warsaw Autumn was also an opportunity to follow the latest avant-garde experiments of those years: Boulez, Nono, Dallapiccola, Maderna, and Cage. Composers, performers, critics, and musicologists from the West were eager to come to Warsaw, too: out of curiosity about the countries on the other side of the curtain and simply because Warsaw Autumn gained worldwide recognition as one of the most important places for new music.

Warsaw Autumn's modernist image was established almost from the very beginning: conservative music remained marginal in the programmes. The Festival retains an open formula, and aims at presenting a variety of phenomena and tendencies typical for the latest music: from Webern-inspired radicalism derived (Lachenmann, Ferneyhough, Hollinger), through currents that refer to the music of historical or traditional cultures, up to audio-art and sound installations. Warsaw Autumn is often termed—appropriately—as pluralistic and positively eclectic. This is necessary in order to familiarise Polish audiences with the latest developments in the world of music. For Polish musicologists and journalists, Warsaw Autumn's programme books are the primary source about modern music. The Sound Chronicle, a full set of recordings that is published after each festival, performs a similar function (until 1999, these chronicles included Polish music only; since the Aimard plays Ligeti record in 2000, the series was extended to international music).

Today, one of the main goal of Warsaw Autumn's creators—to familiarise the Polish audience with the classic works of the twentieth century (i that were seen as such already at the dawn of the Festival)—has of course been fulfilled. Yet there remain gaps regarding the classics of the second half of the twentieth century. For example, Stockhausen's Gruppen was performed for the first time in Poland only at the 2000 Warsaw Autumn festival, and Boulez's Répons as late as 2005. The festival's two other objectives, however, are timeless: to present new music from Poland and abroad.

From all the above, an important aspect of Warsaw Autumn emerges: the new and newest trends are presented in the context of modern classics. The Festival's identity is that of an event that shows modernity in its relation to tradition. Moreover, the Festival is a debate, a forum for different tendencies and opinions. Finally, the phenomenon of Warsaw Autumn is that it performs its mission continuously, year after year. It is not a one-off event, a news campaign, or a themed concert. The essence of Warsaw Autumn is that it has stayed—for nearly sixty years—the same. And yet it is continuously renewed, following the evolution of art, cultural situation, and overall reality.

Contemporary music in Poland has long functioned on somewhat odd terms; it has been considered hermetic, abstract, and specialist. Hence the challenge undertaken by the organisers, in the new socioeconomic reality of Poland, to overcome that stereotype. Indeed, Warsaw Autumn's audience continues to grow, sometimes overflowing the concert venues. Importantly, the average age is low. The public is increasingly interested in more refined, complex music. In the last decade or so, a young musical elite has emerged that is not afraid of "difficult" music, and wants to stand out from the mass consumers of pop culture. These people are looking for something new and different; for the exotic in the broad sense of the word. But they also look for music that enriches the listener. In today's world, dominated by the internet, contemporary music has moved away from the ridiculous or the indifferent of yesterday. A large number of new festivals, initiatives, and projects are created around new music. The question today is no more whether contemporary music makes sense but what it really is—whether modern music can only make sense in the historical context of the Western tradition of serious art music.

All obstacles and difficulties notwithstanding, Warsaw Autumn remains a creative event with first-class achievements and an international reputation. It is Warsaw's cultural flagship. Warsaw Autumn has cooperated with leading Polish cultural institutions including the National Philharmonic, Grand Theatre–Polish National Opera, Polish Radio, Polish Television, Adam Mickiewicz Institute, National Audiovisual Institute, and National Institute of Music and Dance, as well as, significantly, the embassies, cultural institutes and foundations of the many countries whose music is represented at the festival. When Warsaw Autumn has a national or regional theme, the cooperation is very close, such as in 1998 with a Scandinavian programme supported by the Nordic Council of Ministers, Pierre Boulez's 80th anniversary with French cultural institutions on the 80th anniversary of the composer's birth, the Polish–German Year in 2005, and the North Rhine–Westphalia Cultural Season in Poland in 2011.

The atmosphere of the Festival has certainly changed in recent years, compared to the early 1990s and earlier. Our concerts have expanded to different venues across Warsaw in search of new audiences: apart from traditional venues such as the Warsaw Philharmonic, Music Academy, theatres, and churches, Warsaw Autumn now also take place in less "classic" places: sports halls, old factories, modern buildings, and clubs. New colour is being added to the Festival by young people, who prevail in the audience. They are not professional musicians or artists: they just participate in culture. As to the music itself, it increasingly often features an electroacoustic layer. Concerts require complex systems of sound distribution. Composers treat space as an important factor of form. They introduce video projections and new technologies. A good example is the audiovisual orchestra concert presented during the 48th Warsaw Autumn Festival. The incredible scenery of the Highest Voltage Hall's "futuristic" facilities, wonderfully illuminated by Polish Television, became an additional element of the show.

But don't be misled by the spectacular character of these big projects. This is the way contemporary composers think and write. This is a feature of the present. Keeping up with this trend, Warsaw Autumn consistently maintains its credibility as a place where independent and disinterested art, free from commercial aspects, is cultivated. Every guest at Warsaw Autumn concerts can be confident to be hearing the best and latest from the world of new music.

Tadeusz Wielecki
Festival Director from 1999 until 2016