CONNECTIONS
– is the watchword of this year's, 65th edition of the 'Warsaw Autumn'. We work as a team, bringing together the efforts of performers, programmers, and organisers. Connections are constructive, in defiance of the engineering of social divisions. We are with Ukraine and its artists. We present music that is not indifferent to the struggle with life's hardships and solitude, brought about both by large-scale processes and by everyday life.

TEAMWORK / COMMUNITY / IDENTITY
Nearly twenty chamber ensembles from all over the world, including Bastarda, the European Workshop for Contemporary Music, NFM Leopoldinum Orchestra, BIT20, Spółdzielnia Muzyczna contemporary ensemble (last year's winner of the Ernst von Siemens Music Prize), Ensemble for New Music Tallinn, Talea Ensemble, Schallfeld Ensemble, Tempo Reale, Kwartludium, the Chopin University Modern Ensemble, proMODERN, NeoQuartet, Hob-beats Percussion Group, Kwadrofonik, Radical Polish Arkestra, Match Match Ensemble, Ulysses Percussion Ensemble (in collaboration with members of Les Percussions de Strasbourg), the Peter Evans – Sam Pluta duo, and the Theatre of the Homeless. This, however, is not all…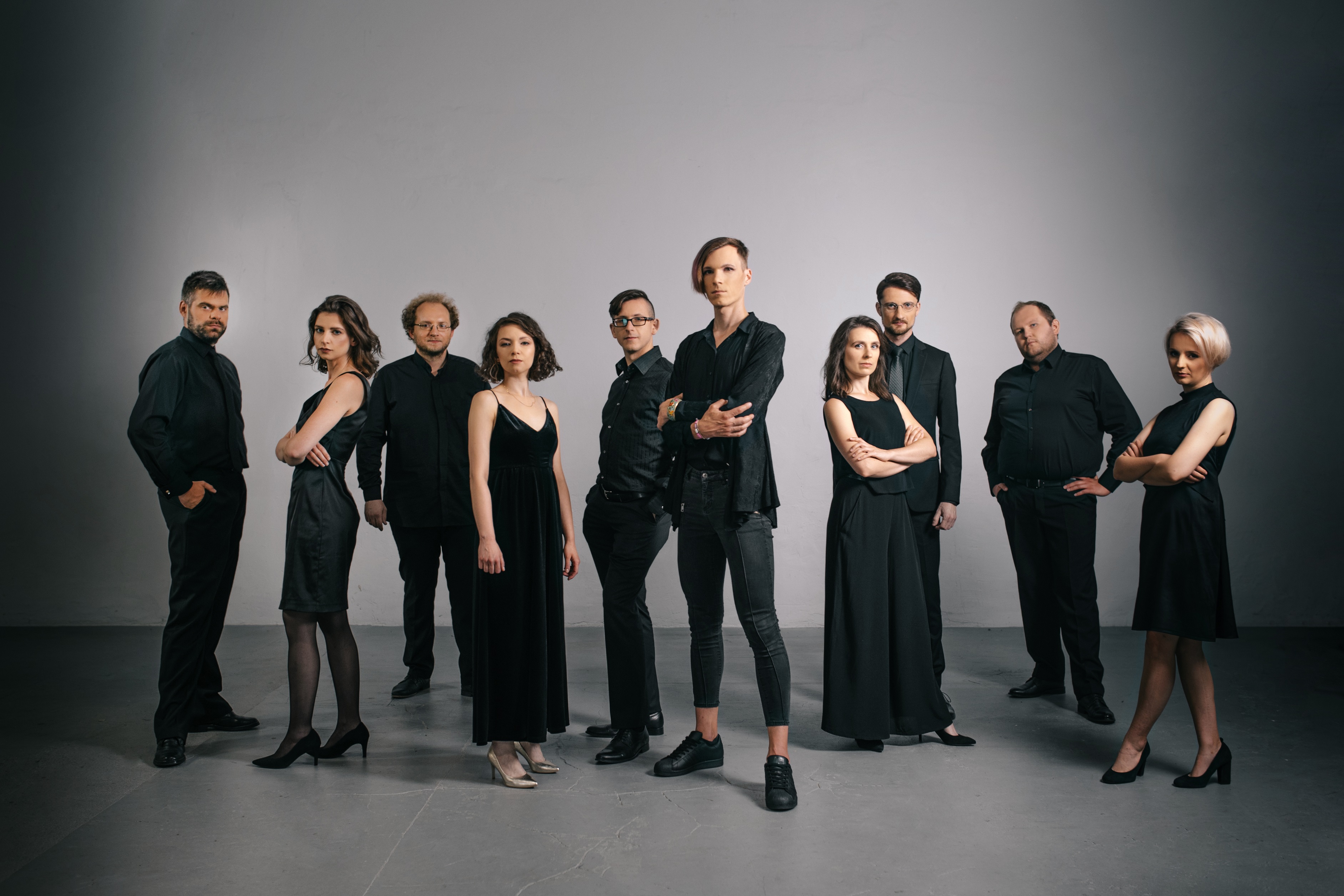 Spółdzielnia Muzyczna, photo by Joanna Gałuszka

GREAT ORCHESTRAS – SYMPHONIC MUSIC RETURNS
After a two-year hiatus, full-scale symphony orchestras return. At the inaugural concert – the Sinfonia Varsovia and Ensemble OMN – New Music Orchestra under Szymon Bywalec, in Gérard Grisey's complete cycle of Les espaces acoustiques. During the final concert – the Warsaw Philharmonic Orchestra (and soloists) under Vimbayi Kaziboni present the Polish premiere of Francesco Filidei's Tre quadri as well as three premieres of pieces for orchestra and electronic media by Sam Pluta, Alla Zagaykevych, and Rafał Ryterski.

MUSIC MAKERS
Composers and authors present with their works at this year's Warsaw Autumn Festival: James A.-McEwan, Katarina Aleksić, Georges Aperghis, Rafał Augustyn, Bastarda, Franck Bedrossian, Michael Beil, Oscar Bettison, Pierluigi Billone, James Black, Wojciech Błażejczyk, Jeffrey Arlo Brown, Corelius Cardew, Krzysztof Cybulski, Henrik Denerin, Szábolcs Esztényi, Peter Evans, Lucas Fagin, Francesco Filidei, Bohdana Frolyak, Gérard Grisey, Aleksandra Gryka, Kararina Gryvul, Georg Friedrich Haas, Hashtag Ensemble, Paweł Hendrich, Sarah Hennies, Sofia Jernberg, Pierre Jodlowski, Dominik Karski, Malika Kishino, Yair Klartag, Anna Korsun, Aleksander Kościów, Martyna Kosecka, Andrzej Krzanowski, David Lang, George E. Lewis, Liljana Matičevska, Hugo Morales Murguía, Sarah Nemtsov, Olga Neuwirth, Sam Pluta, Żaneta Rydzewska, Rafał Ryterski, Scanner (Robin Rimbaud), Bohdan Sehin, Kazimierz Serocki, Tomasz Sikorski, Michał Silski, Alvin Singleton, Jacek Sotomski, Anna Sowa, Miroslav Srnka, Tomasz Strojecki, Lubawa Sydorenko, Monika Szpyrka, Paweł Szymański, Ewa Trębacz, Agnieszka Widlarz, Sławomir Wojciechowski, Krzysztof Wołek, Wolna Kooperatywa Jesiennego Maratonu, Iannis Xenakis, Arash Yazdani, Mioko Yokoyama, Artur Zagajewski, Alla Zagaykevych i Agata Zubel.

CONDUCTORS AND SOLOISTS
Conductors and music directors appearing at this year's 'Warsaw Autumn' include James Baker, Rüdiger Bohn, Szymon Bywalec, Christian Danowicz, Leonhard Garms, Christian Karlsen, Vimbayi Kaziboni, Lilianna Krych, Julia Kurzydlak, Rémi Schwartz, Arash Yazdani, and Hubert Zemler. Solo parts will be performed by Maciej Frąckiewicz, Gośka Isphording, Adam Kośmieja, Leszek Lorent, Rafał Łuc, Michał Sławecki, Małgorzata Walentynowicz, Artur Zagajewski, and Rafał Zalech, among others.

THE FESTIVAL IN NUMBERS
36 music events, 26 premieres, 18 works commissioned by the 'Warsaw Autumn' and other Polish or foreign institutions. The Festival programme includes compositions by 67 composers, 28 of whom are Polish or otherwise connected with Poland.

COUNTRIES, CULTURES, COMMUNITIES
Apart from works by composers from Poland and Western Europe, the North: Ensemble for New Music Tallinn, a work by Henrik Denerin, and a performance by the Norwegian ensemble BIT20. The East (our neighbours and more remote countries): faces of Ukrainian music, works by Japanese women composers – Malika Kishino and Mioko Yokohama. The South (again, close and more distant): Miroslav Srnka, Francesco Filidei, Pierluigi Billone, James Alexandropoulos-McEwan, and Tempo Reale. Both Americas: compositions by Sam Pluta, Alvin Singleton, and Lucas Fagin, performances by Talea Ensemble, and Vimbayi Kaziboni as the conductor of the final concert. Together with other artists from many other countries of the world, they map out an intercultural and intercontinental itinerary, replete with musical signs, types of narration, and ideas.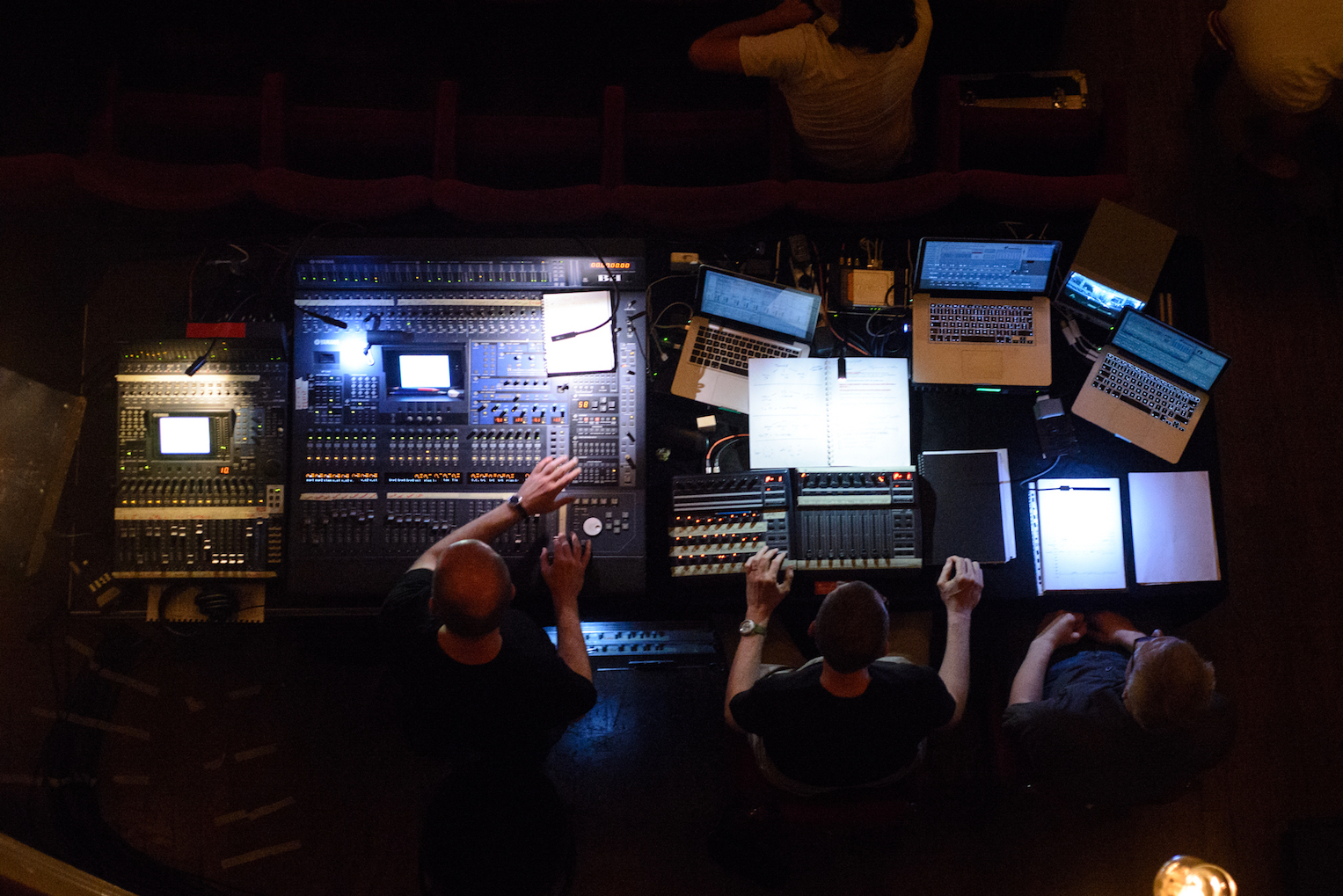 Tempo Reale, photo by Mario Carovani

UKRAINE
Present with particular respect for the effort undertaken by composers during Putin's brutal war waged on Ukraine's nation and culture. Works by Katarina Gryvul, Anna Korsun, Lubava Sydorenko, Bohdan Sehin, Bohdana Frolyak, and Alla Zagaykevych.

THE FOCUS: RAFAŁ AUGUSTYN, FRANCESCO FILIDEI, GÉRARD GRISEY, AND SAM PLUTA
The Festival's special focus on: Rafał Augustyn with the music spectacle Verbalia III, presented by Spółdzielnia Muzyczna contemporary ensemble and proModern vocal sextet; Francesco Filidei settling accounts with the piano concerto genre in a project commissioned jointly by the 'Warsaw Autumn' and 'Milano Musica' festivals as well as Casa da Música in Porto; Gérard Grisey, in a complete, spectacular, nearly 90-minute-long performance of Les Espaces acoustiques by two orchestras (the Sinfonia Varsovia and OMN) and soloists including Rafał Zalech; and the US composer-improviser Sam Pluta, featured both in the series 'Warsaw Autumn Hits the Club', in a duo with Peter Evans, and during the final concert in a piece for orchestra and electronic media.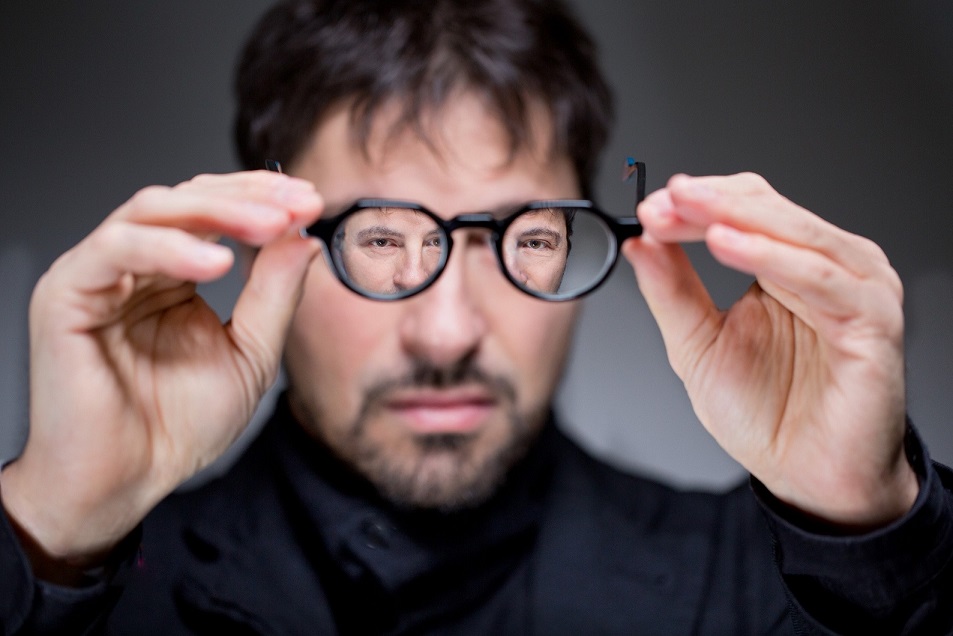 Filidei Francesco, photo by Olivier Roller

IT'S NOT JUST CONCERTS
Apart from concerts, there are events representing a different kind of dramaturgy: Dialogue Zone – A Chamber Players' Marathon – a more than 5-hour-long meta-concert at ATM Studio; Olga Neuwirth's Die Stadt ohne Juden – music for an archival silent film, performed by the Norwegian BIT20 ensemble; a programme dedicated wholly to Andrzej Krzanowski's accordion cycle of Reliefs, as interpreted by Maciej Frąckiewicz, with an appearance by percussionist Leszek Lorent; works by Cornelius Cardew and David Lang performed by the Theatre of the Homeless, Match Match Ensemble, and Radical Polish Arkestra conducted by Lilianna Krych, under the music direction of Hubert Zemler; the second year of the cycle 'InSitu/City', events held in public space – music in Stalowa Street's tenement yards in Warsaw's district of Praga Północ, in relation to the architectural details of these magic spots, which function as hubs of small urban communities' lives (curator – Ania Karpowicz); Wojciech Błażejczyk's Stringphony 3.0, an installation presented at the National Ethnographic Museum; meetings with composers and performers, and composition workshops.

LOOKING BACK: REFERENCES
We recall the following works and artists: Gérard Grisey and his cycle of Les Espaces acoustiques; Andrzej Krzanowski's Reliefs for solo and chamber accordion; Kazimierz Serocki's Continuum, written for Les Percussions de Strasbourg, presented this time by young members of Ulysses Percussion Ensemble and a soloist of the legendary Strasbourg collective; the Polish premiere of Tomasz Sikorski's Intersections for four percussions, Iannis Xenakis' Jalons and two movements from Pléïades (Métaux and Peaux); two chapters from Cornelius Cardew's The Great Learning.

EVENTS WITH PARTICULAR COMMUNITY FOCUS
The already mentioned concert-performance of music by Cornelius Cardew and David Lang; Dialogue Zone – A Chamber Players' Marathon; 'InSitu/City' events in Stalowa Street; Olga Neuwirth's music for the 1924 film Die Stadt ohne Juden, long considered lost but rediscovered and reconstructed in 2015. The latter prophetic work about how Jews were blamed for a crisis in a utopian state can serve today as a warning against social stigmatisation and exclusion.

'WARSAW AUTUMN HITS THE CLUB'
A cycle hosted once again by the Pardon, To Tu club. Phenomena of diverse cultural provenance, which demonstrate surprising similarities and topicality, entering into dialogue with one another. Featured artists: Krzysztof Cybulski, Sam Pluta, Peter Evans, Sofia Jernberg, and Scanner (Robin Rimbaud).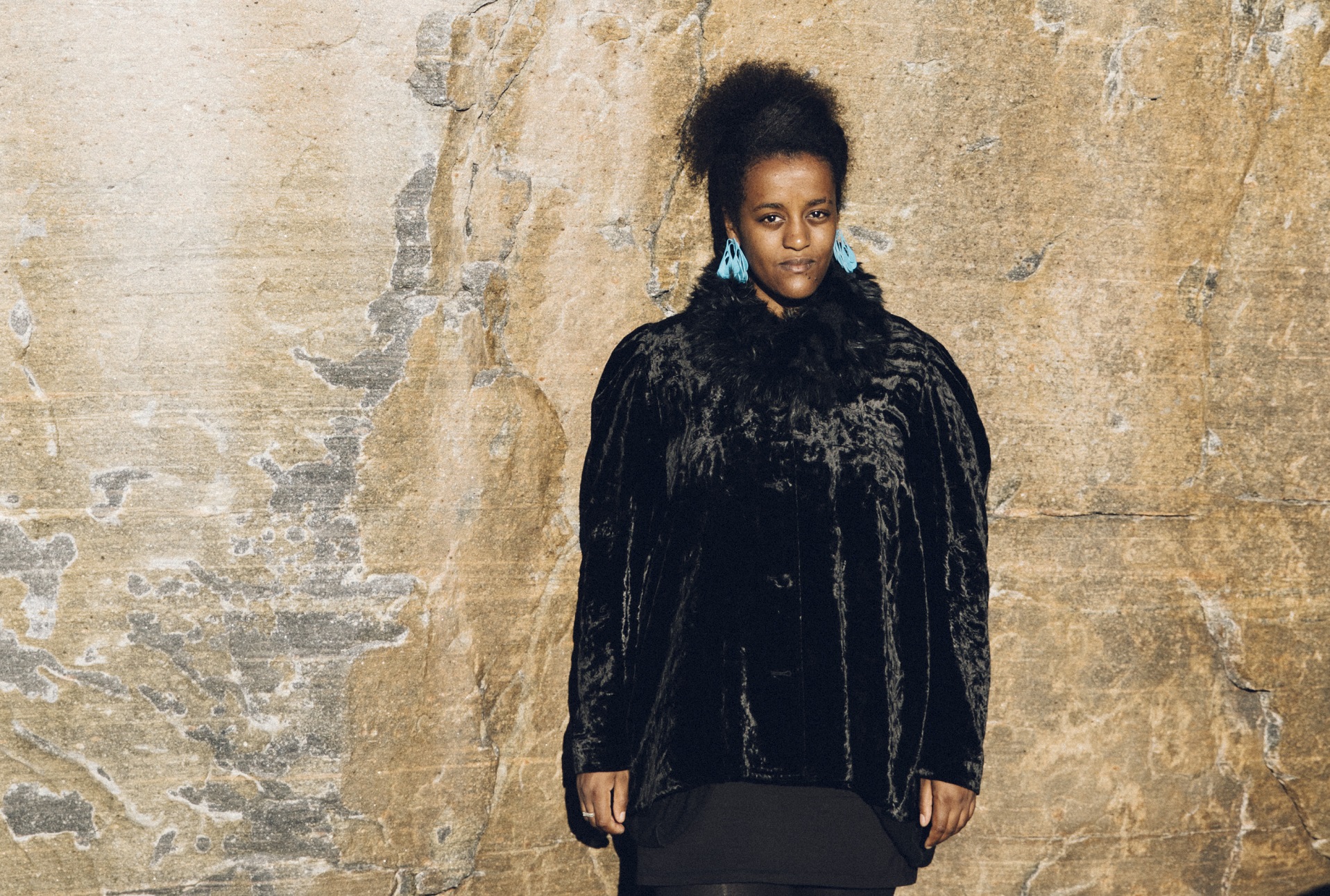 Sofia Jernberg, photo by Saga Sigurdardottir

THE 'LITTLE WARSAW AUTUMN'
The 12th edition of the 'Little Warsaw Autumn' festival, addressed to the youngest audience, is described by Anna Kierkosz, curator of this cycle, as a presentation of various connections between contemporary music and other spheres, in particular the visual arts (abstract and performative painting, installations), theatre (including puppet shows and theatre of movement), dance, improvisation, and traditional music. They ultimately lead us to the music, which identifies with emotions and through which more emotions can be experienced. When programming this year's Festival events for our youngest listeners, we have also aimed to inspire them to discover and develop all kinds of positive and creative connections, not only in the realm of music. This is one of the key competences for both the present and the future.

FRINGE EVENTS
These include: a radio drama by Radio Kapitał; the spectacle Finnegans Wake with music by Wojciech Blecharz (staged by Wrocław's Polski Theatre in the Underground), and PWM Edition's promotion of a website dedicated to Andrzej Krzanowski.

APPLIED CONNECTIONS
Commissions for new works – financed from the funds of the 'Warsaw Autumn', the Adam Mickiewicz Institute, ZAiKS Society of Authors, Warsaw Philharmonic, the 'Milano Musica' festival and Casa da Música in Porto, 'Transit' festival, Danish Composers' Society, KODA Kultur, as well as the ULYSSES Network. The Festival is organised in partnership with ZAiKS Society of Authors, the Chopin University of Music in Warsaw, the Adam Mickiewicz Institute, PWM Edition, the National Ethnographic Museum, in cooperation with Warsaw Philharmonic and Polish Radio Channel Two. Overall funding: the Ministry of Culture and National Heritage, the Capital City of Warsaw, ZAiKS Society of Authors, STOART Association of Performing Artists, the Austrian Cultural Forum in Warsaw, the French Institute in Poland, EEA and Norway Grants, as well as the European ULYSSES Network, which brings cultural institutions together in the framework of the European Union's programme 'Creative Europe'. We are extremely grateful to all the above!

LIVE AND ONLINE
We are forced to give up live concert streaming due to external circumstances. We hope to meet you live, establishing connections as direct as possible. Indirectly, we are on the air thanks to broadcasts by the Festival's Internet Radio, our website, Facebook and Instagram profiles, as well as live and other broadcasts on Polish Radio Channel Two.

SACRUM PROFANUM
We are uniting with the Sacrum Profanum Festival. Both our festivals focus on the same: artistic and cultural mindfulness to the changing world. Changing for the better thanks to human creativity, but also for the worse where we lose our reference points, sense of common responsibility, and readiness to counteract. Sacrum Profanum is twenty years old. This year's edition of the Cracow festival focuses on endangered species in all senses of the term. Thus, we extend our common space of resonance, both thematically and in calendar terms, inviting you to join us at the two festivals jointly running 2 through 24 September, with a few days' break to gather our thoughts and find new energy.

OLGIERD PISARENKO
This year's 'Warsaw Autumn' is dedicated to the memory of Olgierd Pisarenko, who died on 22nd July 2022. He co-created the Festival for twenty years as a member of the Repertoire Committee and (for eight years) – as its chair.

INVITATION TO THE FESTIVAL
We invite you to experience the events of the 65th 'Warsaw Autumn' together. Let us join forces in, through, and thanks to new music.

Jerzy Kornowicz
Director of the Festival